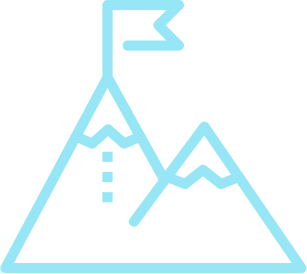 A Supports Broker is paid to perform a variety of duties to support a person in self-directing services and supports. A Supports Broker can offer assistance with employer-related functions, enhancing natural supports, and service and supports continuity and maintenance. The role of the Supports Broker is uniquely defined by the individual utilizing the brokering service.
A Support Broker provides information, guidance and technical assistance. So that an individual can access, organize and utilize opportunities, resources and services necessary to live a self determined life.
A Supports Broker assists participants or their designated surrogate with employer-related functions in order to be successful in self-directing some or all of the participants' needed services.
Limited to the following activities:
Explaining/assisting with completing Managing Employer paperwork
Participating in trainings or other interactions with PathWays (or another FMS provider)
Developing recruiting and hiring techniques
Determining pay rates
Providing or arranging training for Support Service Professionals
Developing/implementing/modifying a back up plan for services, emergencies, or absences
Scheduling supports
Developing effective management and supervision techniques
Reviewing safety issues
Assisting with understanding Managing Employer duties/responsibilities
Facilitating a support group to help meet the participant's self-direction needs
Expanding/coordinating informal, unpaid resources and networks within the community
Identifying areas of support to promote success with self-direction and independence and share info with team and Supports Coordinator
Identifying/communicating any proposed changes to the service plan
Advising/assisting with development of procedures to monitor expenditures and utilization of services
Complying with standards, regulations, policies, and the waiver requirements
Securing a new surrogate (when applicable)
Ready to Have a Conversation?