Helping Individuals Find Meaningful Employment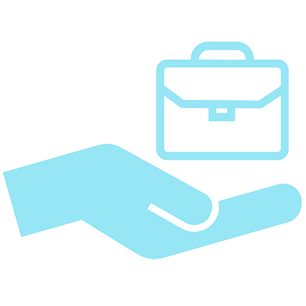 We assist individuals in finding and maintaining competitive employment in their community. Our Supported Employment service can include training, job development, coordination of accommodations, ensuring assistive technology is available, and sustaining employment.
Our Supported Employment service currently consists of three areas which allow our individuals to secure and excel at their jobs:
Career Assessment
We provide an individualized employment assessment to identify potential career options for the individual. This may include discovery activities and may be provided within a variety of settings.
Job Finding or Development
In this stage, we assist individuals with employer outreach and orientation, job searching, job development, resume preparation, and building interview skills. Individuals also learn how to negotiate the conditions of work, such as tasks, wages, and hours.
Job Coaching and Support
This consists of training on job assignments, periodic follow-up, or on-going support. It is utilized when maintaining acceptable job performance and work habits are needed, including assistance in learning new work assignments, maintaining job skills, and achieving employer expectations.
Ready to Have a Conversation?